A collection of carefully crafted homes set around a pondside park in the desirable Langley West neighborhood. Mirada Estates is a serene oasis connected by walking paths and minutes from great schools, shopping, and recreation. Spacious three- and four-bedroom homes feature a bespoke artisan style and well-designed living spaces that include an option for a two-bedroom legal suite. Choose from a variety of smart floor plans and experience luxe living by the pond.
Learn More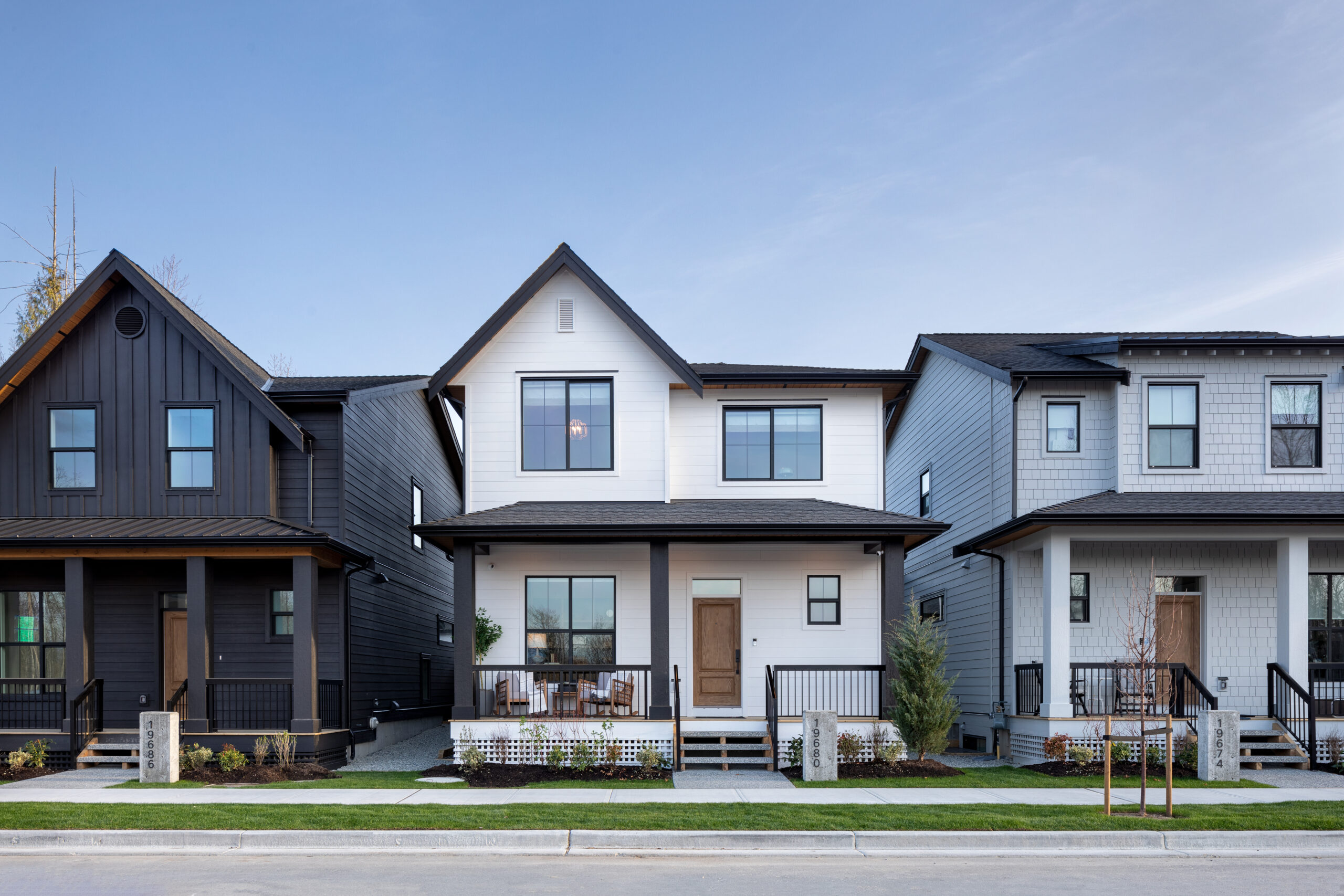 WHAT DRIVES US
CORE VALUES
We believe that delivering excellence begins with our team; we collectively demonstrate pride of ownership, share core values, hold ourselves accountable for high quality results and pursue excellence throughout the design, build and delivery processes.
About Us
Design. Build. Deliver.
At Miracon, our design, construction and customer service teams are committed to creating innovative, functional and award-winning communities for our homeowners.
Our team consists of talented professionals who have over 50 years of experience working in the residential construction industry. Miracon's success is a result of the collaboration and innovation of our team and their commitment and enthusiasm to building quality homes and providing a memorable experience for each of our buyers.
REASONS TO CELEBRATE
The Miracon culture is driven by our team members, including our trades, vendors and consultants. Individually we hold ourselves accountable for high quality results and collectively we encourage and leverage the diverse strengths of our team to build exceptional quality homes and to provide the most compelling customer service experience.